"Waiting On" Wednesday is a weekly event,
hosted here
, that spotlights upcoming releases that we're eagerly anticipating.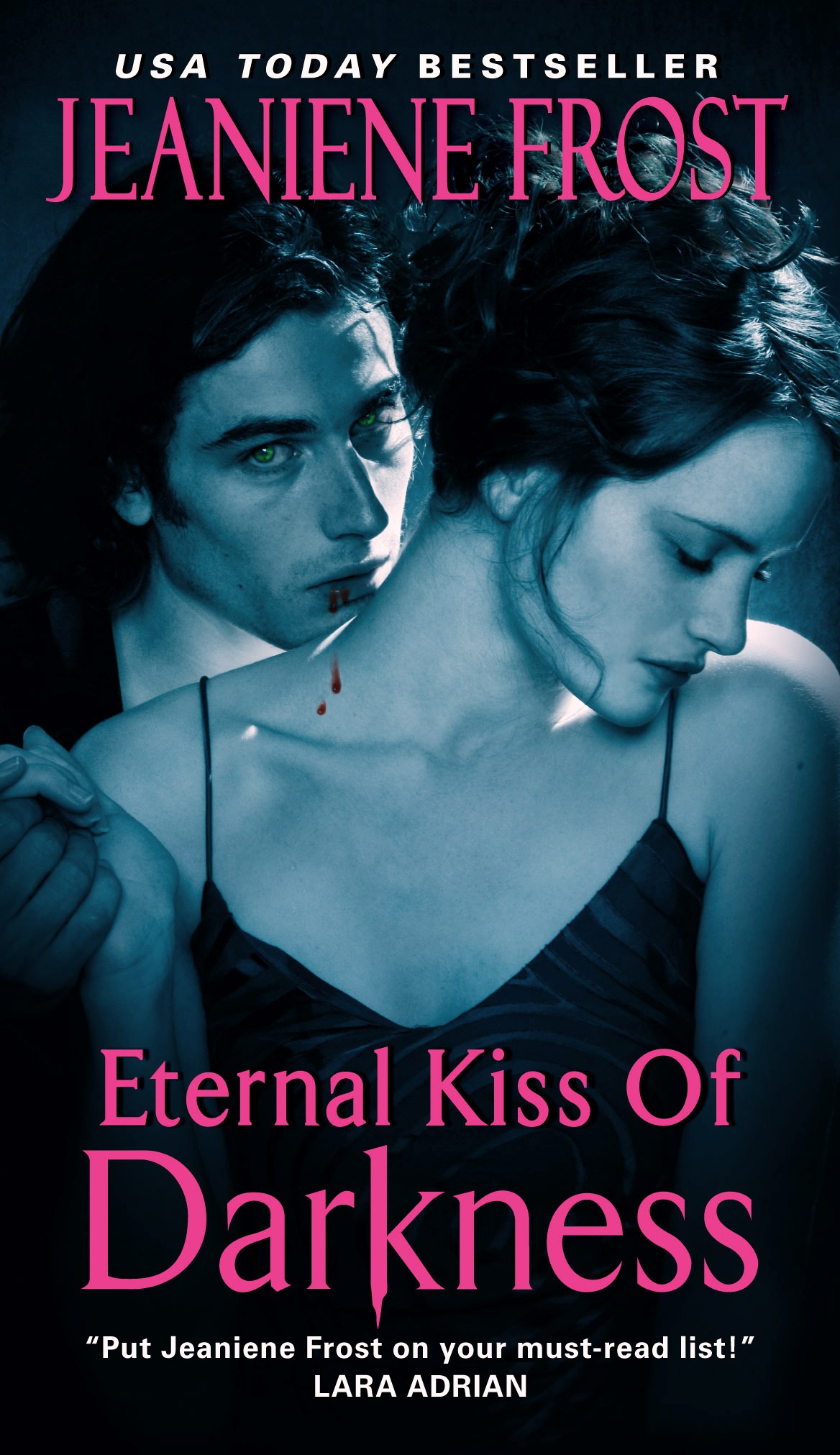 Eternal Kiss of Darkness by Jeaniene Frost
A Night Huntress world novel, book 2
Release Date: July 27, 2010
Chicago private investigator Kira Graceling should have just kept on walking. But her sense of duty refused to let her ignore the moans of pain coming from inside a warehouse just before dawn. Suddenly she finds herself in a world she's only imagined in her worst nightmares.

At the center is Mencheres, a breathtaking Master vampire who thought he'd seen it all. Then Kira appears - this fearless, beautiful....human who braved death to rescue him. Though her burns for her, keeping Kira in his world means risking her life. Yet sending her away is unthinkable.

But with danger closing in, Mencheres must choose either the woman he craves, or embracing the darkest magic to defeat an enemy bent on his eternal destruction.
WWW Wednesday is hosted by
Should Be Reading.
To play along, just answer the 3 questions...
*What are you currently reading?
- Into the Mist by Maya Banks
*What have you recently finish reading?
- Immortalis Carpe Noctem by Katie Salidas
*What do you think you'll read next?
- Spanking Shakespeare by Jake Wizner, Kiss of Death by Rachel Caine, or Succubus Dreams by Richelle Mead. Not sure what I'll be in the mood for next.