Teaser Tuesdays is a weekly bookish meme, hosted by MizB of Should Be Reading. Anyone can play along! Just do the following:
Grab your current read
Open to a random page
Share two (2) "teaser" sentences from somewhere on that page
BE CAREFUL NOT TO INCLUDE SPOILERS! (make sure that what you share doesn't give too much away! You don't want to ruin the book for others!)
Share the title & author, too, so that other TT participants can add the book to their TBR Lists if they like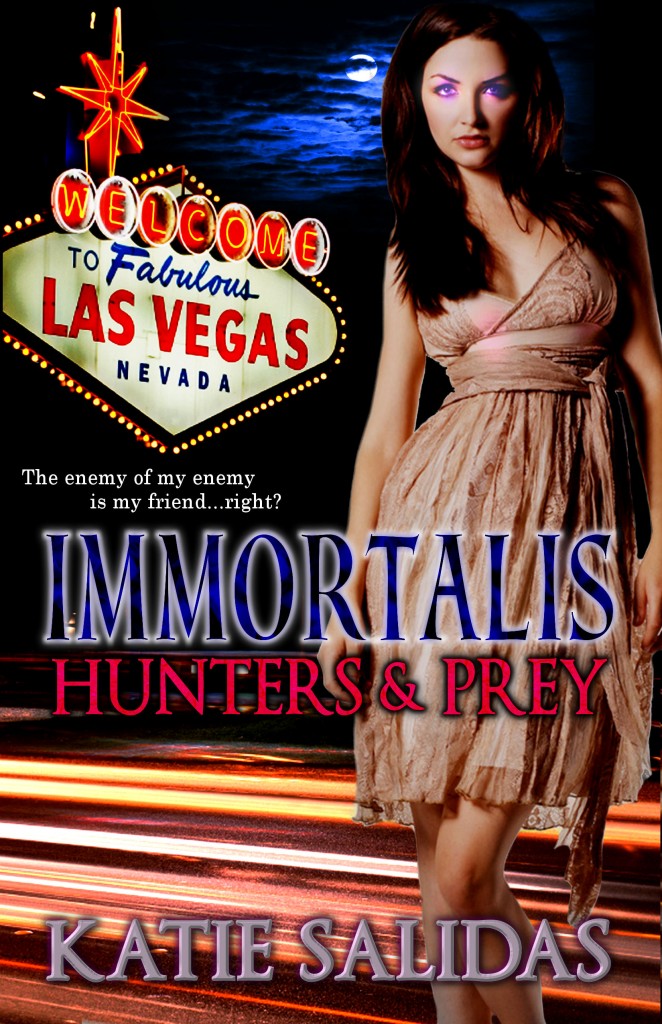 Hunters & Prey by Katie Salidas
Book 2 in the Immortalis series
"I can't let her die. It's my fault she's involved. I will get her out."
"Then be smart in your actions." The door opened and shut again behind me.
The exciting sequel to Immortalis Carpe Noctem.
Becoming a vampire saved Alyssa from death, but the price was high: the loss of everything and everyone attached to her mortal life. She's still learning to cope when a surprise confrontation with Santino Vitale, the Acta Sanctorum's most fearsome hunter, sends her fleeing back to the world she once knew, and Fallon, the friend she's missed more than anything.
Alyssa breaks vampire law by revealing her new, true self to her old friend, a fact which causes strong division in the group that should support her most: her clan. Worse yet, her revelation entangles Fallon in the struggle between vampires and hunters and The Acta Sanctorum is ready to attack again, with a new army of hybrid creations: the Frenzy Soldiers.
If Alyssa hopes to survive and keep her mortal friend safe, she'll have to be willing to make a deal with the enemy, and regain her clan's support. It will take everyone working together in a precarious truce to fight against the Acta Sanctorum's new threat.