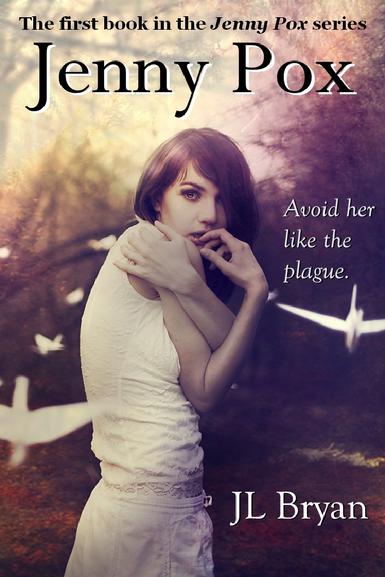 Released: July 24, 2010
Publisher: CreateSpace
Rated: Adult
Series: The Paranormals, Book 1
Buy:
Amazon
*Book was provided by author for honest review*
Jenny has a secret. Her touch spreads a supernatural plague.

She devotes her life to avoiding contact with people, until her senior year of high school, when she meets the one boy she can touch, and she falls in love. But there's a problem–he's under the spell of his devious girlfriend Ashleigh, who secretly wields the most dangerous power of all. Now Jenny must learn to use the deadly "Jenny pox" she's fought her entire life to hide, or be destroyed by Ashleigh's ruthless plans.
What I thought
This was very interesting. I had thought I had figured out Jenny but I was completely wrong when the ending completely blew my theory out of the water! I was glad to see a bit of Jenny's childhood, it made the story all that much more mysterious and we get to see a bit of just how Jenny turned out the way she did.
I really hated Ashleigh. But I think I was supposed to. I had cringed every time she had one of her ideas or plans or when she tortured Jenny. But she was a really great addition to the story. Without her, things might have fallen apart. Lives were destroyed so she could get ahead and get everything she wanted and she never thought twice about it.
I'm not going to lie, but the recreational drug use bothered me a bit. Not enough to turn me off from the book, but enough to make me a little uncomfortable. I really do think it's because I can't relate to the use and that it's something I've never experienced or have wanted to. Being such a small part, it didn't make me want to stop reading.
I'm glad I read this, the ending threw me for a bit of a loop and I'm excited to see where that takes the story.
My Rating




Copyrighted 2010-2011 by Coffee Table Reviews. Use of all or any part of review is prohibited without consent, except use by authors/publishers.