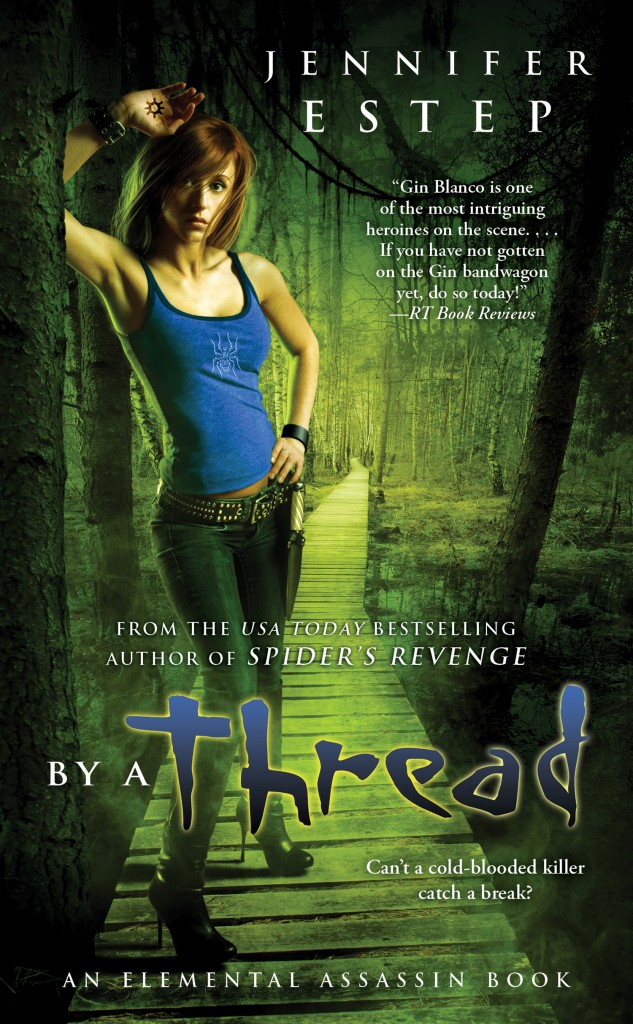 Released: Pocket Books (February 28, 2012
Publisher: Pocket Books (February 28, 2012
Rated: Adult
Series: Elemental Assassin, Book 6
Buy:
Amazon
*Book was provided by author for honest review*
Can't a cold-blooded killer catch a break?

When killing people is your job, there's no such thing as a vacation.

Then again, how often does an assassin live long enough to enjoy her retirement? In this line of work, you either get lucky or you get dead. So I'm leaving behind my beloved barbecue joint and heading south with my baby sister, Bria, to cool my heels in a swanky beach town. Call it a weekend of fun in the sun. But when a powerful vampire with deadly elemental magic threatens an old friend of Bria's, it looks like I'll have to dig my silverstone knives out of my suitcase after all. Complicating matters further is the reappearance of Detective Donovan Caine, my old lover. But Donovan is the least of my problems. Because this time, the danger is hot on my trail, and not even my elemental Ice and Stone magic may be enough to save me from getting buried in the sand—permanently.
What I thought
Warning: Review contains series spoilers!
Gin Blanco is one of my favorite characters. I loved her in this book. I wasn't sure what would unfold for her now that her life long goal has been fulfilled. But I loved this one. I loved the idea behind Gin taking a vacation and trying to enjoy herself after the fallout of the death of Mab. The change of scenery worked really well for this stage of the series to break up the previous plot to slide into a new one.
I have to say it, I love Owen. A lot. I think he's great for Gin. But, I was also happy to see the reappearance of Detective Caine. There are unresolved feelings when it comes to the man who walked away from Gin and not only was I hooked to the main story of Gin trying to help out a new friend, but also to the storyline between Gin and Donovan.
This was fast paced and exciting. It kept me glued to my book until the very last word. Very imaginative series that is definitely worth picking up and reading. Jennifer Estep has a talent for weaving great stories with great characters.
My Rating





Copyrighted 2012 by Coffee Table Reviews. Use of all or any part of review is prohibited without consent, except use by authors/publishers.