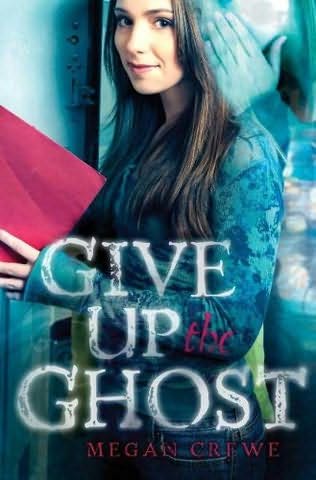 Released: September 15, 2009
Publisher: Henry Holt and Co
Rated: YA
Buy:
Amazon
Cass McKenna much prefers ghosts over "breathers." Ghosts are uncomplicated and dependable, and they know the dirt on everybody...and Cass loves dirt. She's on a mission to expose the dirty secrets of the poseurs in her school.
But when the vice president of the student council discovers her secret, Cass's whole scheme hangs in the balance. Tim wants her to help him contact his recently deceased mother, and Cass reluctantly agrees.
As Cass becomes increasingly entwined in Tim's life, she's surprised to realize he's not so bad -- and he needs help more desperately than anyone else suspects. Maybe it's time to give the living another chance....
What I thought
Give up the Ghost was better than I thought it would be. I didn't love it, but I did enjoy the story. What I liked about it most was probably the real life issue of the grief that Tim is dealing with that really made this story worth reading.
I liked the plot of this one, about the ghosts being gossip mongers, giving Cass what she needs to survive high school. But what held back the story was that Cass didn't really have any real living friends. Just ghosts. So, really, Cass didn't have to worry too much about hiding what she is and what she can do. I think I would have liked to see it to complicate her social life a little more, more than just giving her the ammunition she needs to deal with the popular crowd that picks on her.
My Rating



Copyrighted 2010-2011 by Coffee Table Reviews. Use of all or any part of review is prohibited without consent, except use by authors/publishers.