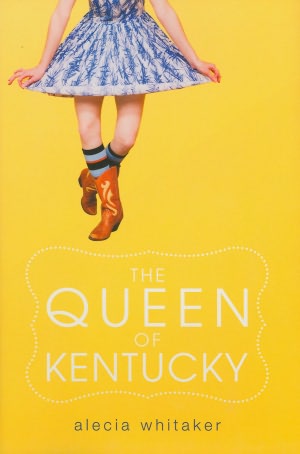 Released: January 2, 2012
Publisher: Poppy
Rated: YA
Buy:
Amazon
Fourteen-year-old Kentucky girl Ricki Jo Winstead, who would prefer to be called Ericka, thank you very much, is eager to shed her farmer's daughter roots and become part of the popular crowd at her small town high school. She trades her Bible for Seventeen magazine, buys new "sophisticated" clothes and somehow manages to secure a tenuous spot at the cool kids table. She's on top of the world, even though her best friend and the boy next door Luke says he misses "plain old Ricki Jo."



Caught between being a country girl and wannabe country club girl, Ricki Jo begins to forget who she truly is: someone who doesn't care what people think and who wouldn't let a good-looking guy walk all over her. It takes a serious incident out on Luke's farm for Ricki Jo to realize that being a true friend is more important than being popular.
What I thought
I really wanted to love this one, but for most of the book, I really had to force myself to keep reading. I couldn't connect to Ricki Jo, or Ericka, at all. As Ericka, most of the time I wanted to smack her upside the head for the stuff she did and the people she hurt. I do realize that the storyline was realistic. That some people will do anything, even go against their own beliefs, to be popular. But watching Ericka push those people who would truly care for her was hard.

I liked Luke a lot more than I did Ericka. He was a strong character going through something dark and scary, yet he was still there for his best friend. Luke really was the reason I kept reading, because I had to hope that things would work out well for him, at least.

The writing wasn't what made me not like this. The writing is good. It was just the main character that really put a hamper on this for me. Maybe it was supposed to be that way, since I don't think I found anything great about Ericka when she was trying to be this whole new person. Even though I really liked Luke, it wasn't enough for me to want to save this book from the swap pile.
My Rating


Copyrighted 2012 by Coffee Table Reviews. Use of all or any part of review is prohibited without consent, except use by authors/publishers.